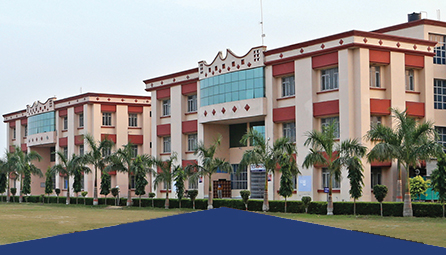 Bold New World Emerges!
At the threesold of a new century and millennium, the time has come once again for Chedi Lal Madan Lal Trust to diversify itself into new field of quality education. ITM is committed for academic credibility as we are offering dynamic undergraduate and postgraduate programs, industry Interface, Research and Consultancy, System Practices, Placements, Training & Support Programs that enhances confidence in the field of employment opportunities to its students.
ITM is approved by All India Council for Technical Education, New Delhi (AICTE) and in affiliated to Uttar Pradesh Technical University, Lucknow (Code-341).
The College commenced in the Academic Session 2008-09. It is located on the sprawling surrounding of nature at Aligarh –Palwal-Delhi Road, Karsua, Aligarh (UP).
The Campus
ITM is located at a distance of 8 km the city in between the green and meadows of the farmers. The lush green residential campus spread over more than 10 acres of land, with sprawling lawns and playground, is aesthetically planned and designed with modern facilities to provide congenial environment for the students pursuing their studies, away from the hustle and bustle of city life. The campus has fully developed separate independent buildings and academic facilities. ITM is also developing the infrastructure for further expansion in other specialization.