Mr. Nazish Laeiq
Manager - Corporate Relations, Institute of Technology & Management, Aligarh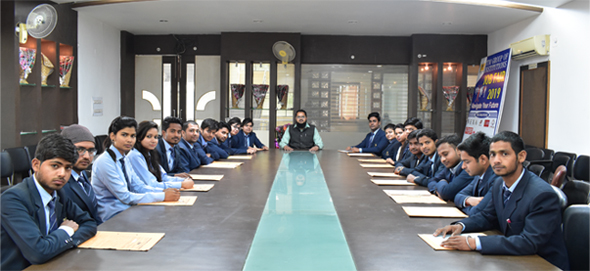 Address - Aligarh-Palwal-Delhi Road, Karsua, Aligarh - 282001
Mobile No. : +91–8475001112, 7351300094
E-mail : [email protected], [email protected]
Admission Eligibility
Placement Call @ ITM ITM students have high career placement, whether you want to be an engineer or a manager, our placement team helps you to polish your resume, get lucrative internships, and connect you with employers.
Acting as an interface between the industry and the students, our placement team plays an important role in honing students' over all personality by arranging seminars, mock GDs and interviews, workshops, industrial training and industrial visits. The goal is to increase students' employability.
Industry Interaction
Every student undergoes Industrial training for duration of 5 week This helps in giving them real industry exposure. Industry interaction is done through guest lectures and industrial visits for bridging the gap between the theoretical and practical aspects of the curriculum.